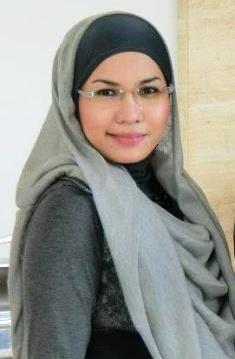 Assalamu
alaikum
wr.wb. 
Peace be upon you, and welcome to
Rumah
Cerdas
Cibubur
!
Alhamdulillah
,
Rumah
Cerdas
Cibubur
staff members are ready to welcome you and your children. They are dedicated to provide a unique, individualized, accelerated educational program that is shaped by Islamic values integrated with updated curriculum preparing students for higher learning, leadership, service and community builders. Students will be equipped for tomorrow's challenges and the Hereafter by practicing Islam and strong values through an enriched, integrated curriculum that fosters their development and empowerment to be productive Muslim citizens. 
We have highly qualified and caring teachers to address the needs of our talented students, recognizing their exceptional qualities and varied interests, while striving to enhance the education of each individual child.
Every student is a unique individual, who needs a secure, caring and stimulating atmosphere to grow emotionally, intellectually, physically and socially. We believe all students can excel in an encouraging environment that welcomes and enhances confidence. Our goal is to make learning enjoyable, exciting and to help students meet their fullest potential.
Rumah
Cerdas
Cibubur
is committed to high standards of students' performance and dedicated to develop a productive environment to maximize learning experiences. It is our responsibility to work together to create an exceptional school environment where quality education is provided and technology is utilized. We implement our mission, vision, policies and always keep the doors open for parents to visit
Rumah
Cerdas
Cibubur
where their best investment in life is nurtured. 
Rumah
Cerdas
Cibubur
believes that a warm and nurturing atmosphere is the best environment for children to learn and grow.  The environment is structured to provide skills which are the first step in the child's academic life.  The areas of development around which the curriculum is organized are as follows:
Spiritual: help children develop a love of God and who they are as Muslims.

Physical: help children increase their large and small muscle skills and feel confident about what their bodies can do.

Emotional: help children experience pride and self-confidence, develop independence and self-control, and have a positive attitude towards life.

Social: help children feel comfortable in school, trust their new environment, make friends, and feel they are part of the group.

Cognitive: help children become confident learners by letting them try out their own ideas and experience success, and by helping them acquire learning skills such as the ability to solve problems, ask questions, and use words to describe their ideas, observations, and feelings.
Finally, I invite all parents to be involved in their children's education and always welcome them. We have to work together to empower our students to achieve academic success, all while building Islamic characteristics through quality education. I am looking forward to seeing your continued support, welcoming you to
Rumah
Cerdas
Cibubur
, and getting your feedback. I look forward to great year with you and your child.
Yours sincerely, 
Principal